The design process: with you every step of the way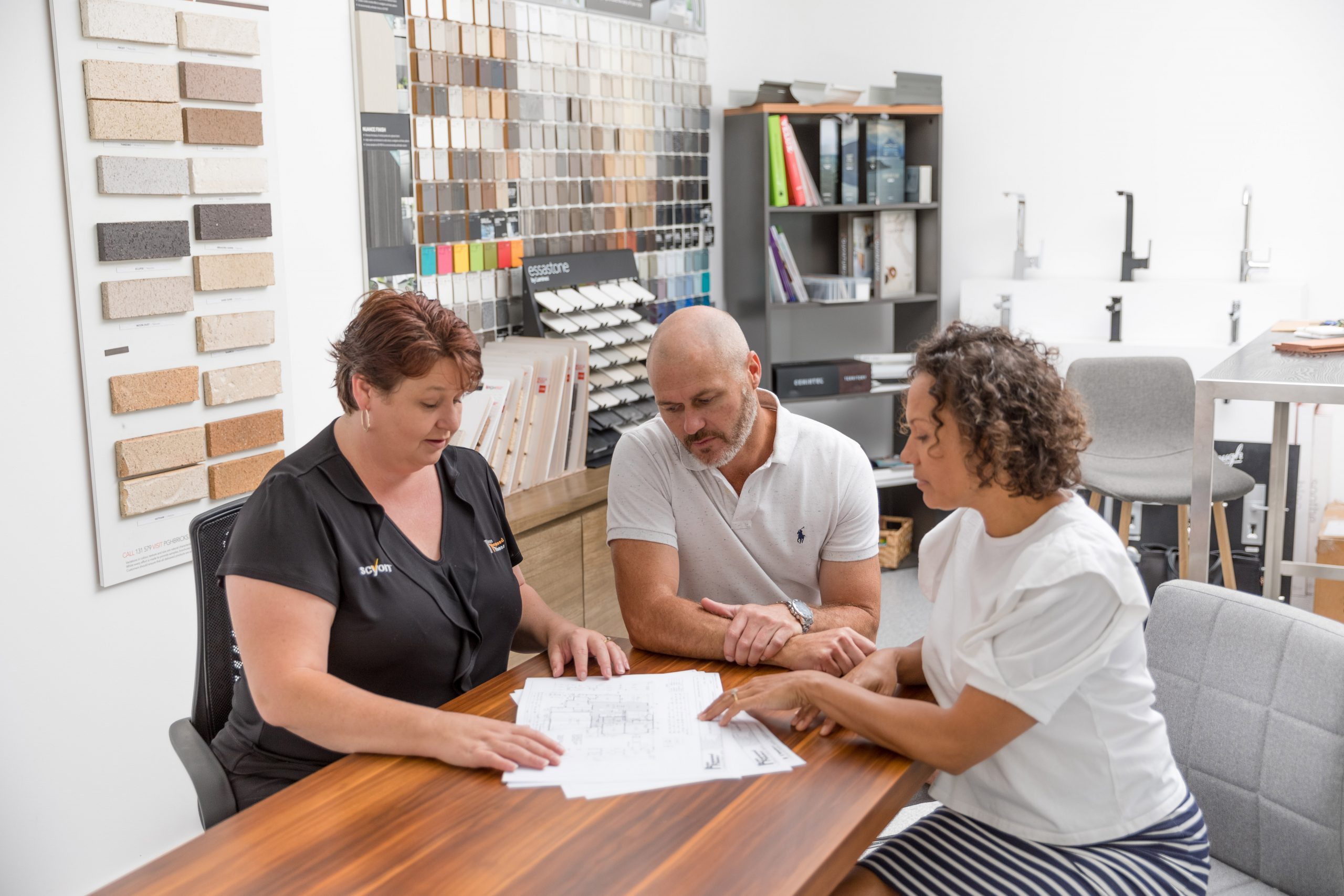 Design your new home with ease
Designing your new home should be an exciting and inspiring process. Whether it's your first home, second home, or an investment property, the team at Hopwood Homes is dedicated to making it as stress-free as possible.
Our forty years of experience on the Coffs Coast has given us a broad understanding of the varying lifestyle, budget and design requirements that come with designing and constructing a new home.
We know that no family is the same, that's why we take the time to understand our clients, their needs and how we can create a modern and functional design that's perfectly suited to them.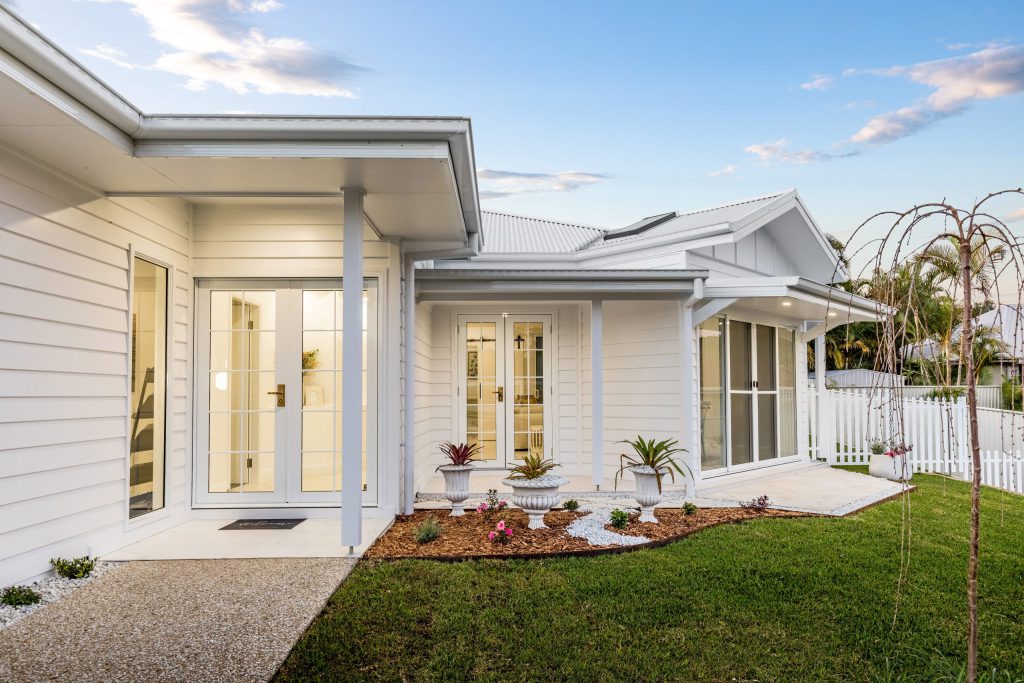 Achieve your dream home with Hopwood Homes
Achieving your dream home with Hopwood Homes is as easy as one, two, three. Here's how:
1. Explore our designs
Over the years, we have developed a catalogue of designs that cater to a range of different lifestyle and design needs. We encourage you to explore these as they're a great starting point in helping you navigate the often overwhelming options, combinations, and layouts.
Taking your specific site into consideration, we can provide you with a comprehensive estimate within 5-7 working days*. This will help to define an overall costing and list of inclusions for your Hopwood Home.
2. Tweak to suit or start from scratch
When it comes to designing your new home, we understand no one size fits all. That's why we are more than happy to make alterations to one of our existing designs* to make it exactly what you'd like. We will provide you one concept sketch and estimate from our range of new home designs available.
Depending on your tastes, requirements and budget, you also have the option of creating your own bespoke home design with the help of our in-house team.
3. Create your own bespoke dream home
Have a vision, just need help bringing it to life? For a small professional fee*, we will guide you through our Custom Design Brief session at Hopwood HQ. Immerse yourself in our showroom seeing, and discovering, the incredible new trends, products and features that you can include in your bespoke design.
The wish list
If you've opted to start from scratch, we recommend putting together a wish list that includes items or features that you would love to have included in your final design. Be sure to prioritise the list though and consider which features are non-negotiable and which are 'nice to have'. This will assist in your decision making down the track if you need to tighten the budget.
Concept brief meeting
Once you have your wish list, paid your professional fee, a concept brief meeting will take place in our office. This meeting is a discovery session to uncover what you like and dislike in design, any specific requirements you might have and how we can incorporate your wish list.
We'll take it from there
Our team will gather all the information from our discovery session and create a beautiful bespoke home that is designed just for you. Keep in mind that this process takes time, so it might take up to 14 days before we come back to you with our concept design. We will contact you when we're ready to show you your design and comprehensive quote.
Mull it over
Designing your new home shouldn't be done in a rush, so we encourage all our clients to take their time with the design. While you think it over, we will also provide you with temporary access to our comprehensive Everyday Living inclusions range via our unique HomeOwners portal. This gives you the opportunity to see exactly what is included as a 'standard' feature in your home with images, product descriptions, and specifications. You can also view 'upgrade' items that you might like to include in your design.
The final stage…
Our team works closely with you to guide you through contracts, selections, and the job commencement phase.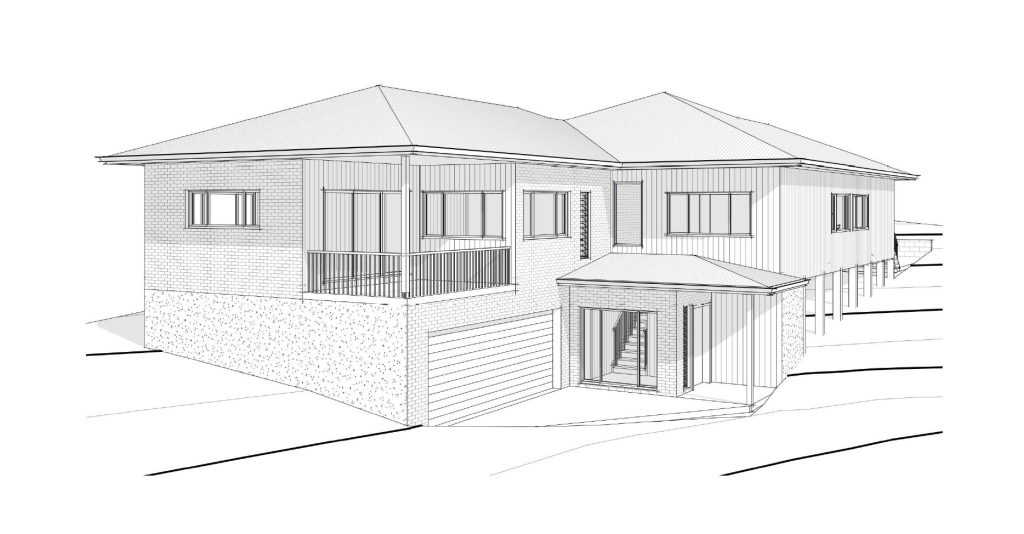 3D model of a new home design
Are you ready to start designing your new home? Contact us today!
*Professional fees applicable. All plans, sketches, designs, and estimates remain the property of Hopwood Homes PTY Ltd. and cannot be shared without written consent from Hopwood Homes PTY Ltd.