Supplier Highlight: Coffs Harbour Demolitions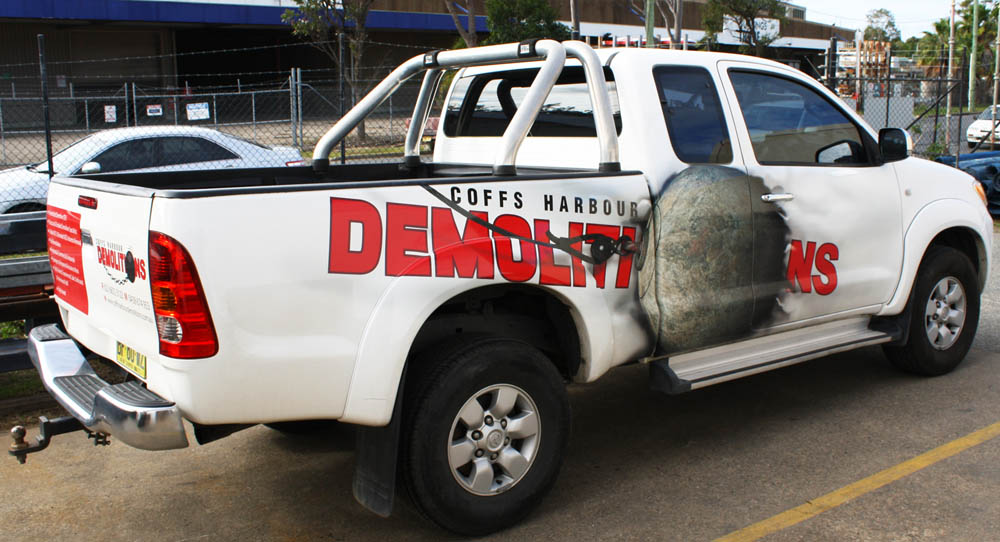 Hopwood Homes have an award-winning, multi-generational, long-standing reputation with quality local suppliers. When we're tasked with the knock-down and rebuilding of existing homes, we look no further than our friends at Coffs Harbour Demolitions.
Coffs Harbour Demolitions Pty Ltd (CHD) is a locally owned and operated demolition company that holds licences in both unrestricted demolition and unrestricted friable asbestos removal. Hopwood Homes choose to work with CHD as they are dedicated to providing customer satisfaction through experience, commitment, and diligence.
We also love that they believe in recycling, protecting the environment, and ensuring that they reduce their own carbon footprint within the Construction Industry. Currently, CHD has the capacity to recycle, reuse and or process a minimum of 85% of any demolition project undertaken without affecting the timeframe or budget associated with the task at hand. With this in mind, they are able to compensate the cost of the works against the materials that can be given a new life.
CHD is a fully insured and NSW Government approved and registered company that holds independently certified JAS-ANZ ISO accreditation for our:
45001: OH&S Management System,
14001: Environment Management System and
9001: Quality Management System.
The experienced staff at CHD are fully equipped to handle every type of asbestos and demolition project available, which combined with our strong work ethic enables us to complete your project on time, within budget, and to all Safe Work Australia, Local Council, or State Departments statutory requirements, obligations and guidelines.
Whether it be an alteration and addition project or a complete demolition and new build, as a part of the Hopwood Homes Family, we look forward to working alongside you on your project.
We checked in with CHD and found out their top five things to consider when looking for demolition quotes;
1. Who does your Builder recommend?
The relationship between your Builder and their sub-contractors is one of the most important parts of any build. Having a demolition contractor on site who is entrusted by the Builder and has a proven track history of delivering demolition projects on time, safely, on budget and in accordance with SafeWork Australia guidelines and the DA conditions set out by the Coffs Harbour City Council will ensure a smooth process at the beginning of any project.
Having a demolition contractor that your Builder is happy to provide a referral for is often the initial and safest way to find out the authenticity of a demolition company.
2. Valid Credentials
CHD has an Unrestricted Demolition Licence and an Unrestricted Friable Asbestos Removal Licence, meaning we can undertake any demolition or asbestos removal project of any size.
CHD also holds a $20M public liability insurance policy, as well as separate policies for our plant and machinery.
3. Is the Demolition Contractor willing to provide a written Quote
CHD provides obligation-free detailed written quotes that outline all site allowances and any exclusions that have been discussed during the site inspection meeting held.
4. Price
Many people assume that price is the only consideration that matters. It's not all about price. Whilst the prices quoted by demolition contractors play a big part in the decision to use them or not, you should also pay close attention to the following:
Inclusions: Develop a clear scope of works that you want the demolition contractor to include in their quote, this should include service disconnections, any known hazardous materials, expected finish, and timeline. That way when weighing up the prices received it is a level review and avoids any misinterpretations by both parties, over allowances, and avoids unnecessary variations and delays to your project.
Access: Sites with tight access, that are built up over neighbouring properties, or where elements are remaining will generally require a slower and softer approach to the demolition. Additional costs can be associated with the need to use smaller-sized plants and machinery.
Gradient: Sites with steep or sloping blocks can require that scaffold is built for safe work at heights, heights access, and for general fall/edge protection during the demolition process. Additional costs can be associated with the need for demolition rated steel scaffolding during the demolition process.
Hazardous Materials: Asbestos was extensively used from the 1950s through to the mid-1980s. Before it was banned for its use, sale or import in 2003, asbestos was used in over 3000 products including construction materials. Many homes and buildings built or renovated before 2000 still contain asbestos. In Residential buildings, asbestos can typically be found in eave, soffit, gable, wall, ceiling and vinyl floor linings. It is also found in roofing, fencing, guttering/downpipes, switchboards, circuit breakers, wiring, glues and adhesives, compressed flooring, insulation and caulking. Under current legislation, all cement sheet products installed prior to 2003 must be treated as asbestos containing – unless scientific analysis of material samples is undertaken confirming that each product does not contain asbestos. Asbestos debris may also be found in soils as a result of off-cuts waste from the time of the original build being previously buried on site.
Environmental Factors: Know what the demolition contractor's approach is towards waste management and waste materials. Demolition contractors have a responsibility to perform their work in an environmentally-responsible manner. CHD has the capacity to recycle, reuse and or process a minimal of 85% of any demolition project undertaken without affecting the timeframe or budget associated with the task at hand.
5. Safety
Safety in demolition needs to be part of the chosen contractor's culture. Contractors that keep their work areas clean are naturally more efficient and safer than those that don't. CHD has a proven track record of safety on site with no prosecutions ever received from SafeWork Australia.
Thanks for your time and amazing service Coffs Harbour Demolitions!