Interior Design Trends: Inspired by Nature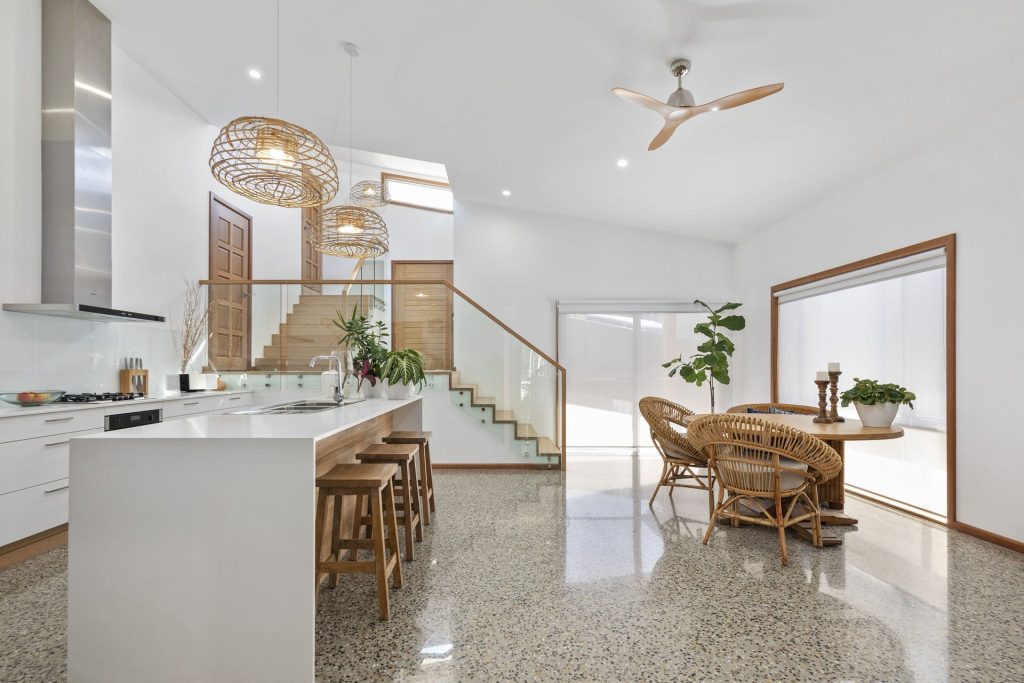 There's something about Nature that just feels right in the interior design process. Perhaps it's the way the colours blend, how the sunrise warms up those blues, reds, and oranges to a radiant gold, or the interplay between light upon the foliage. Whatever it is, there's no denying that Nature has a certain je ne sais quoi.
And luckily for us, that je ne sais quoi can be translated into our homes' interior design. By incorporating natural elements into our interior design, we can ensure that the link between Nature and us has not been lost in the chaos that is modern urban life.
There's no doubt that interior design trends come and go. What was once fashionable may quickly become out of style, and what was once considered tacky can suddenly become chic. However, the essentials never go out of fashion – warmth, comfort, and elegance of style.
"Nothing is art if it does not come from nature."

"There are no straight lines or sharp corners in nature. Therefore, buildings must have no straight lines or sharp corners."

Antoni Gaudi
Antoni Gaudí's [1] work was influenced by his passions in life: architecture, nature, and religion. Gaudí became part of the Modernista movement which was reaching its peak in the late 19th and early 20th centuries. His work transcended mainstream Modernisme, culminating in an organic style inspired by natural forms.
In this article, we'll delve into those interior design trends, that endure passing fads and that derive inspiration from Nature without compromising functionality.
Queenslanders, a locally appropriate design example
In the past, people have constructed shelters out of resources that were readily available nearby that mirrored the local ecosystem; the topography and climate determined the shelters' form and function.
These structures and created landscapes also referred to as vernacular architecture, have a connection to their surroundings. Xeriscaping, which uses native, drought-tolerant plants to create landscape designs that resemble the climate of the surrounding environment, local timber, and climate responsive design can all be successful tactics in designing for a resilient, biophilic experience.
Queenslander homes are often associated with Nature and for a good reason. These homes are designed in such a way that they take complete advantage of the natural surroundings and environments, whether in the tropical climate or the stunning views.
A Queenslander house's closeness to Nature is one of its most typical characteristics. This is evident in many aspects of their construction (generally timber frame and paneling) and design, from the large verandas that wrap around the house and high ceilings that make the most of the cooler breezes.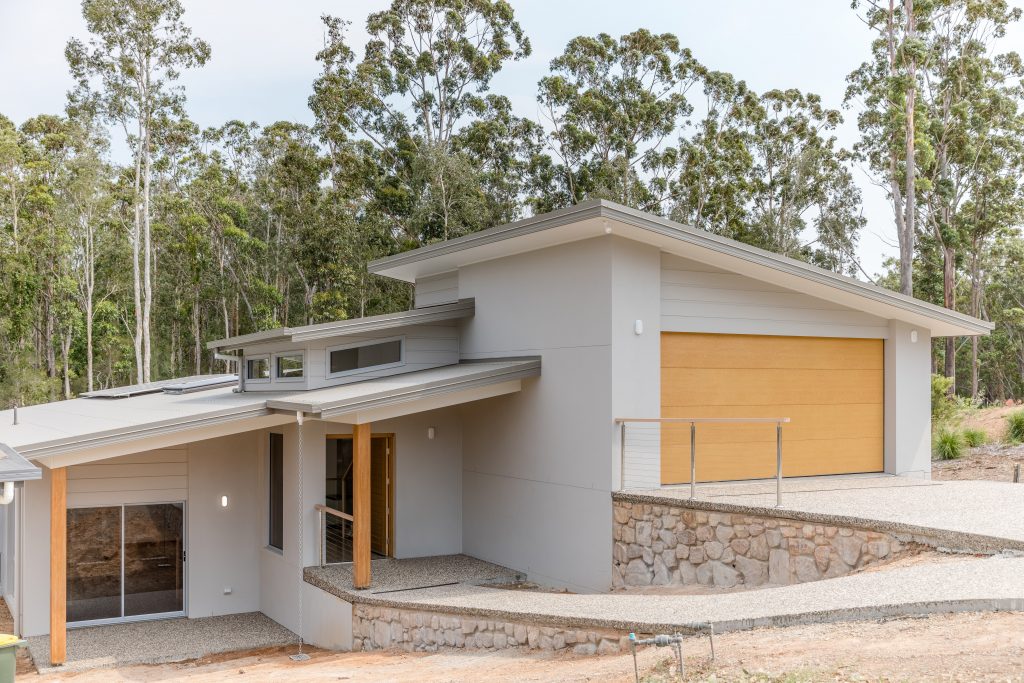 Interior Design – Use natural materials
You can incorporate wood, stone, and other organic and natural components into your interior design décor. They are not only beautiful, but they also make you feel more associated with the natural world. Wood, stone, and wool are all great examples of materials that can add a natural touch to your home.
Wicker
Pieces made of wicker and rattan look gorgeous in almost every room of your house. Use strong woven lighting or woven furnishings to make a statement. Alternately, incorporate natural woven accent pieces on tabletops and shelves to employ wicker in a more understated manner.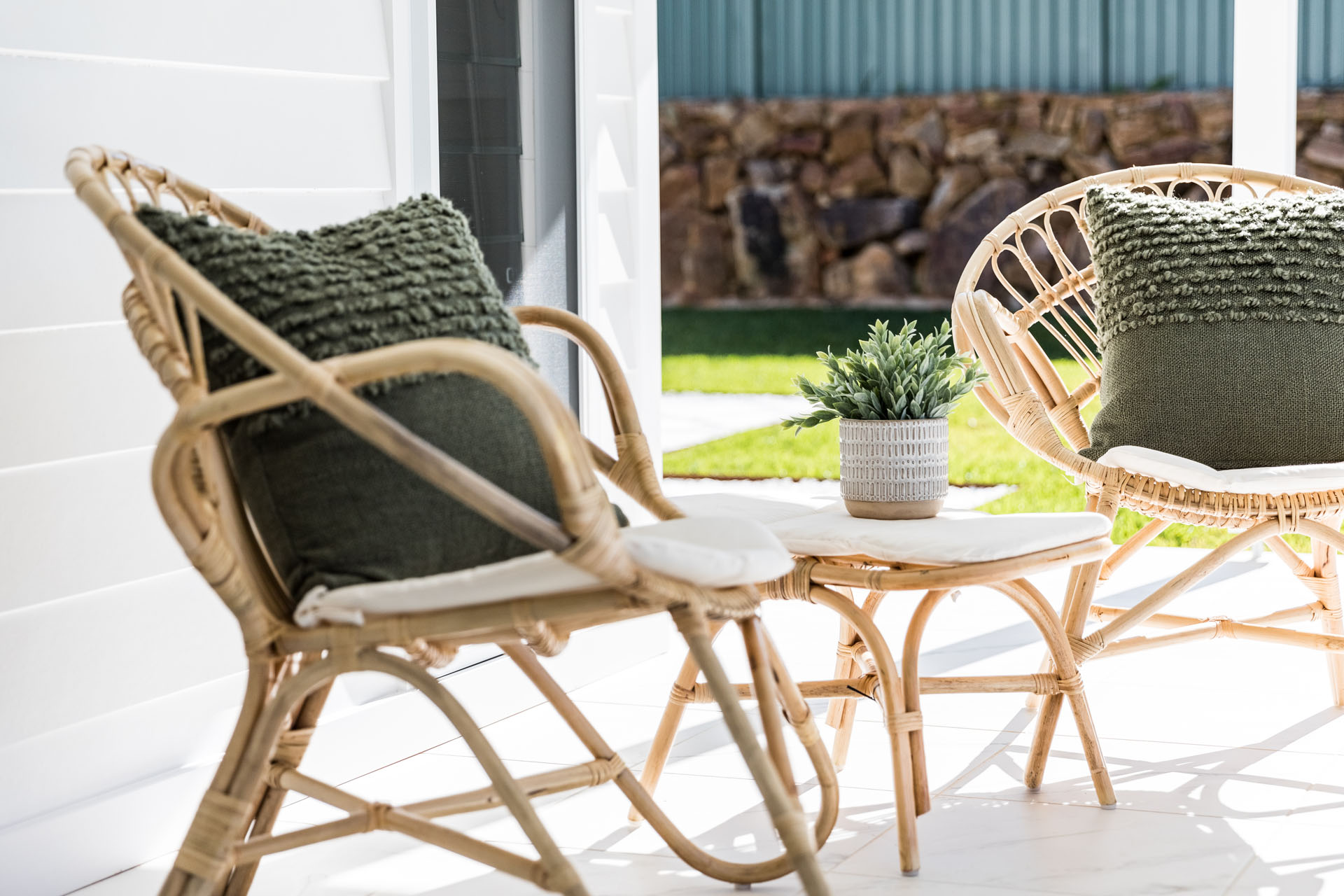 These are some simple ways to bring a touch of the outdoors inside your own home.
Use timber for flooring, furniture, and joinery
As far as interior decorating is concerned, using timber as the primary material is inevitable, and it's easy to see why. It has a welcoming, warm, and natural appearance that instantly makes a space more inviting. It may be used in any room, laundry, and bathroom, from the floor, and walls to the furnishings and joinery.
Decorate with natural colours
Another easy way to connect your interior design and the outdoors is with your colour scheme. Use earthy tones and muted colours to give your space a relaxing, natural feel.
"Colour can come from anywhere!

I like to keep a somewhat neutral pallet when it comes to paint colours for walls.

Where you really get to bring in your style is with clever details like textured wall paneling, feature lighting or furnishings that show off colour and style!"

David Hopwood
Add a rug
For good reason, rugs are among the most popular home interior design elements. Not only can they easily offer some much-needed warmth, texture, and softness to any area, but they can also divide a space, giving the impression that it has been carefully planned and organized.
Eco-friendly accessories
When designing interiors, using eco-friendly materials is undoubtedly the best decision you can make. This could entail choosing cushions and throws made of materials like organic cotton, hemp, bamboo, or wool, or choosing smaller decorative items like rattan, stone, or recycled materials.
Wood accents
Wood decorations will provide warmth and coziness to your home, and they go well with any natural interior design theme.
You can easily include this organic design element into your décor by setting a wooden bowl of fruit on a kitchen island or dining room table. There are also other choices, such as adding a wood accent wall or hanging a mirror or work of art with a wood frame.
If you're lucky enough to live in one of our designed homes, you'll find plenty of ways to enjoy nature within and outside.
When you are considering the interior design theme for your new home, reach out to David, Helen or Angie Smart who just happens to be our in-house internal colour stylist.
So whether you spend your days traversing the rainforest or chilling out on the beach, you'll come home to your own idyllic piece of nature – Hopwood Homes, Creating Your Lifestyle Together.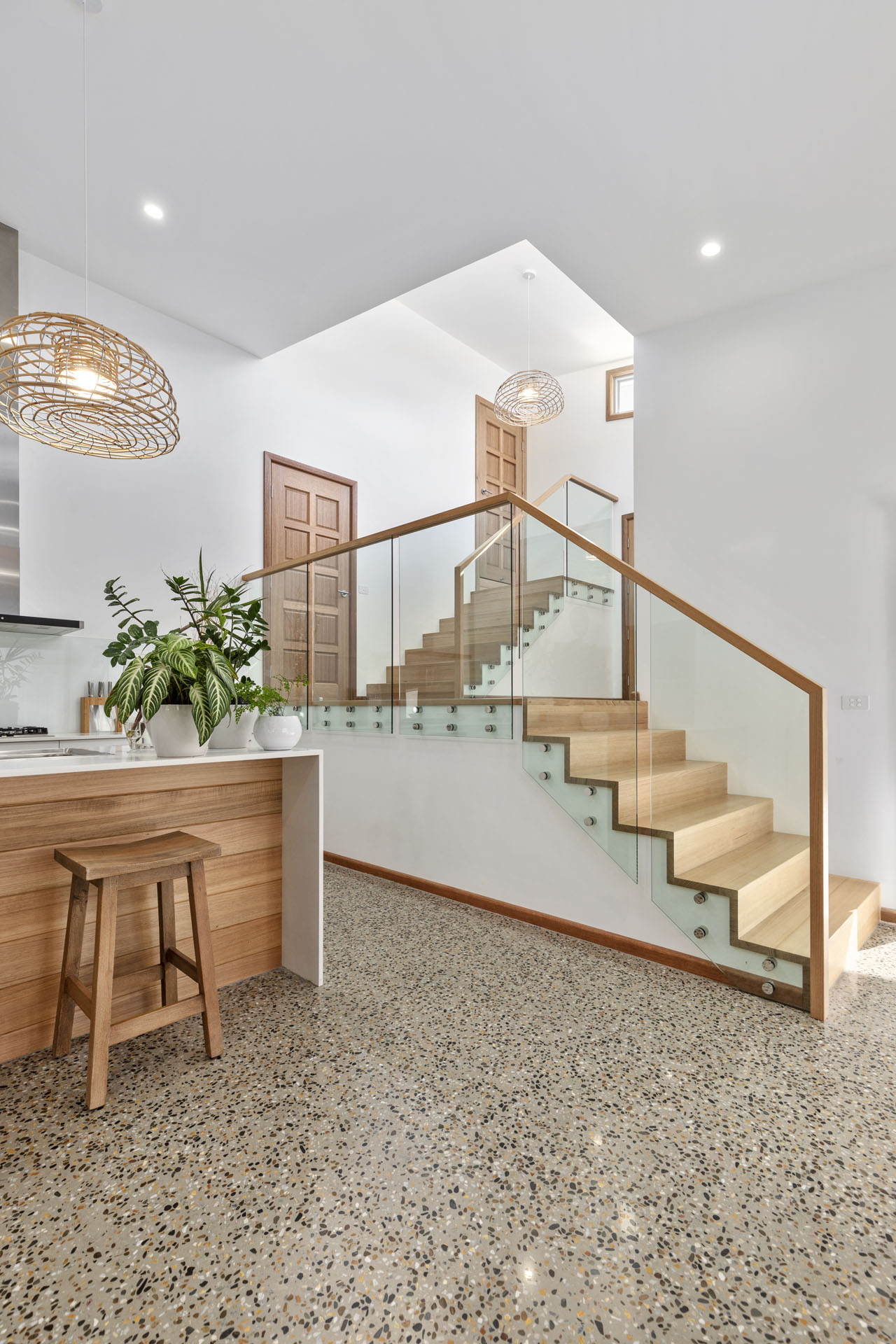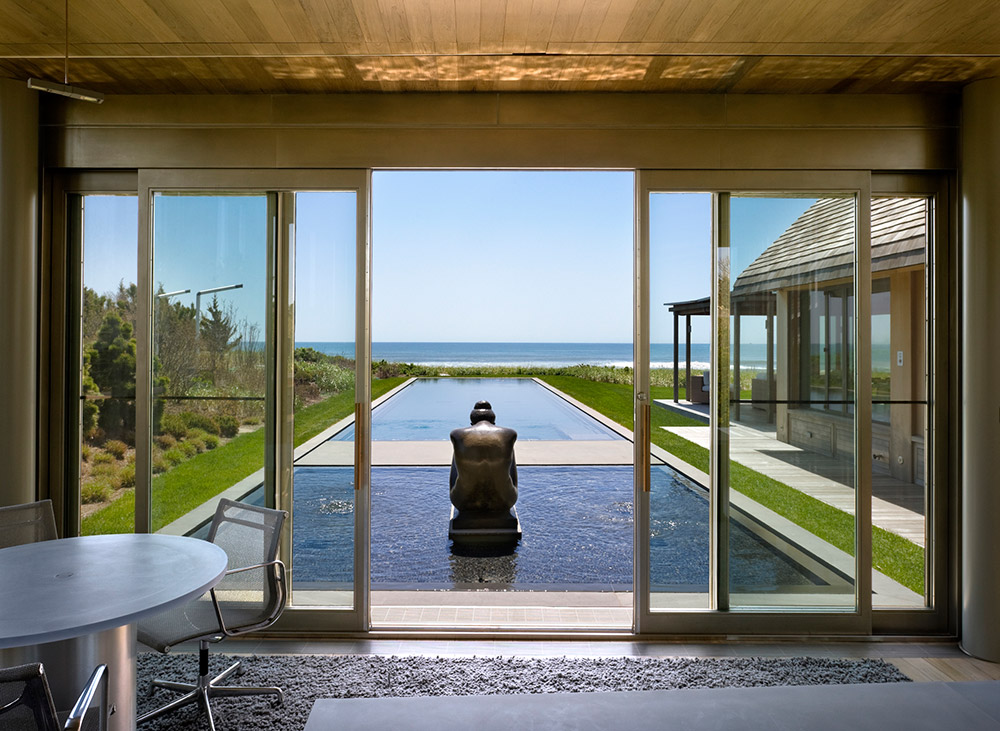 "My go to – the three C's of design.

Consistency, Consideration and Charisma!

Have fun and let your home reflect your lifestyle and personality."

David Hopwood
Biophilic Designs
We all have come across such designs, that transcend the interior, and exterior by bringing the two seamlessly together, but have not realised that they actually have a term for it; "Biophilia," which was coined by German-American psychologist Erich Seligmann Fromm [2] in the 1960s.
It is inherent in human nature to look for bonds with nature – to be part of it, immersed in it, encapsulating us in a sense of well-being and comfort.
Research (The Economics of Biophilia) [3] has revealed that spending quality time with Nature benefits our physical and mental well-being.
As a field of applied science, biophilic design is the codification of history, human intuition, culture, and neural sciences that demonstrate how connections with nature are essential to upholding a healthy and vibrant existence as an urban species.
The consistency of natural themes in historical structures and locations suggests that biophilic design is not a new phenomenon.
The earliest buildings were influenced by nature; examples include, the Egyptian sphinx, the stylized animals of Neolithic Göbekli Tepe, or the acanthus leaves adorning Greek temples and their Vitruvian [4] origin story (Strength, Utility and Beauty). Other examples include the simple hut and delicate, leafy filigrees of Rococo design.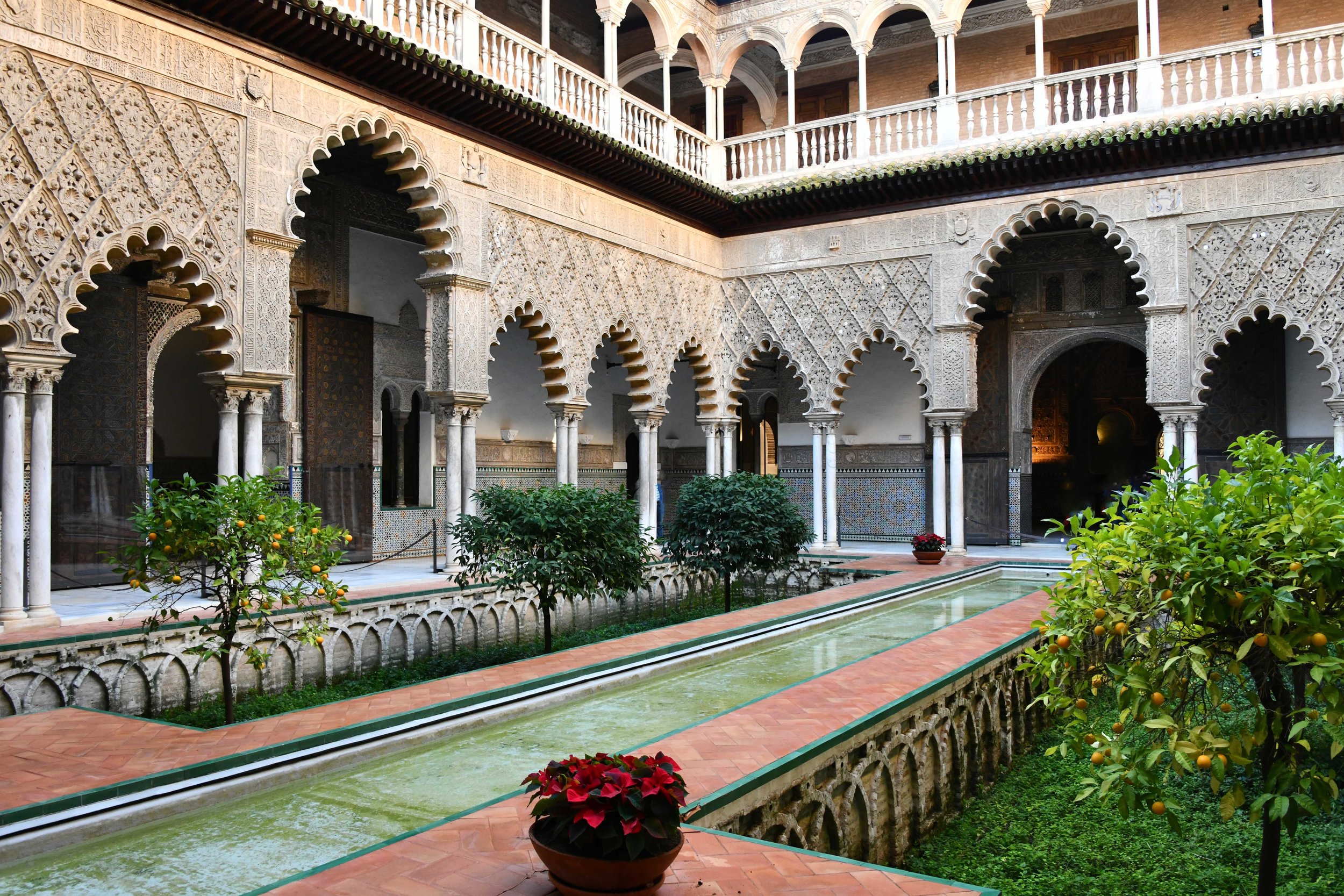 Animal and plant representations have long been utilised as adornment for ornamental and symbolic purposes.
Beyond mere depiction, societies all around the world have long infused their homes with natural elements.
The porcelain fish bowls of ancient China, the garden courtyards of Seville in Spain, the biblical hanging gardens of Babylon, the aviary in Teotihuacan (ancient Mexico City), bonsai in Japanese homes, papyrus ponds in the homes of Egyptian nobles, or the cottage garden in medieval Germany are classic examples.
So it makes sense that incorporating elements of Nature into our home environment – the biophilic design – can help promote health and well-being.
It is a fundamental re-think of how people interact with buildings and nature.
Here are some ways you can pull off and incorporate biophilic design into your home or office space:
Let the light in
Natural light can also positively impact our mood and overall health. Natural light exposure has assisted with sleep routines, productivity, and even our immune system.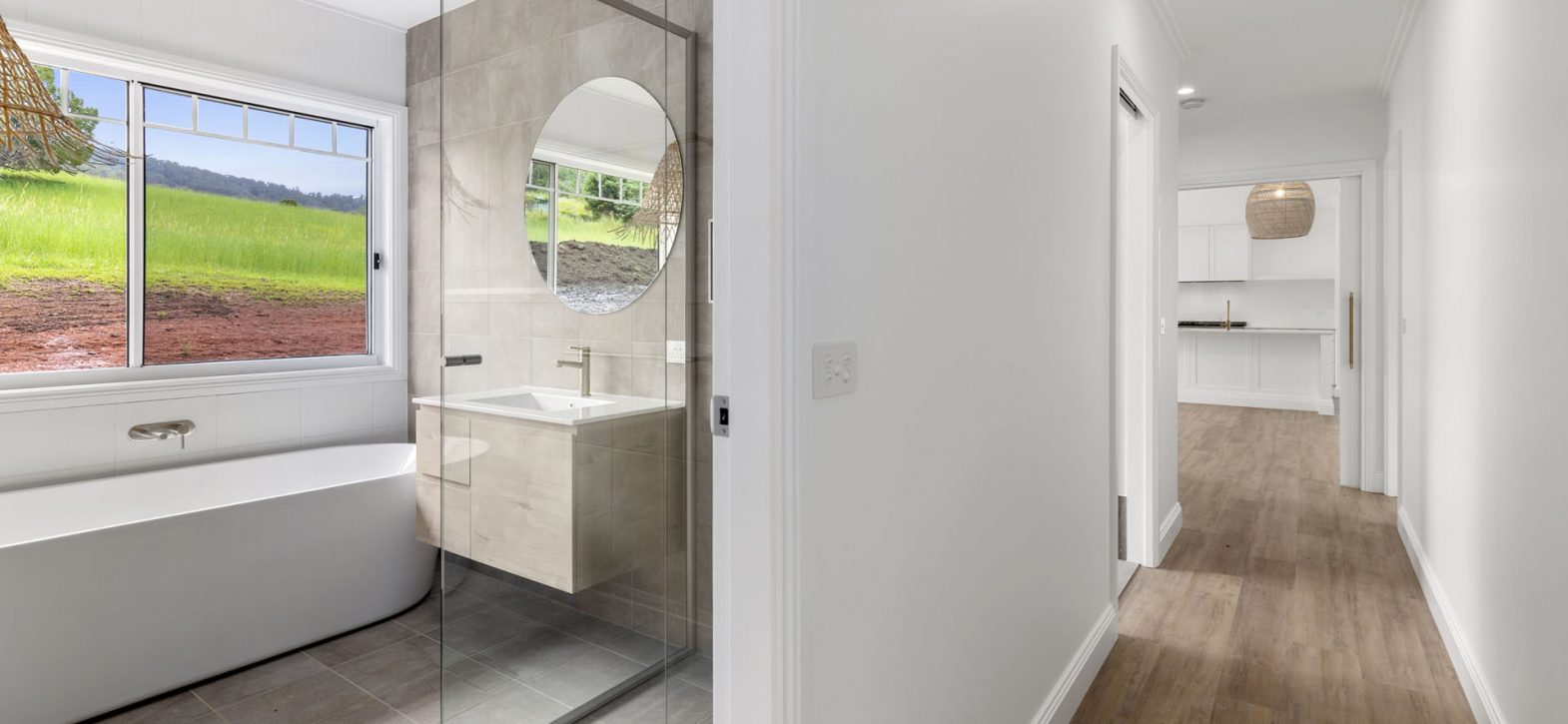 Panoramic Windows
Windows with panoramic views are the best for these. By letting in a copious Natural light, these windows make any area feel more open and welcoming. But they can also be challenging to be kept clean.
Get some plants
While looking beautiful, houseplants boost humidity levels and purify the air, which is excellent for your skin. Add a natural touch to your home by bringing in some greenery. Plants are a fantastic method to add colour and life to any area.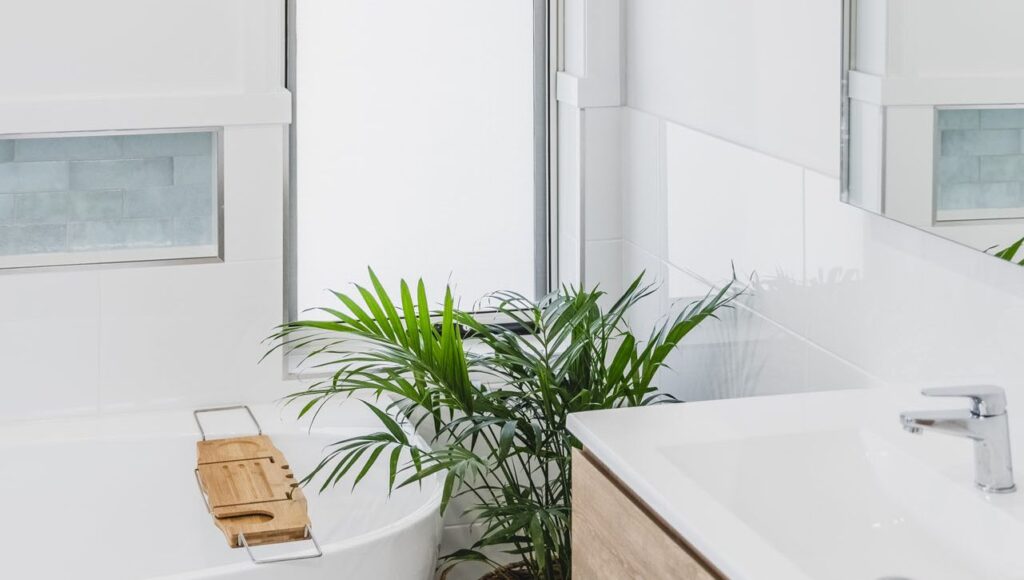 Atriums
Atriums are a popular feature in many modern homes and businesses. They provide a space for natural light to enter and create an open, airy feeling. While atriums can be used for various purposes, they are most commonly used as a living area or as a central gathering place in a home or office.
If you're considering adding an atrium to your home or business, there are a few aspects you should consider:
Atriums can be pretty expensive to build.
They require a lot of upkeep and care.
They can be dangerous if not properly constructed and maintained.
On the other hand, Atriums may be a lovely and inviting addition to any area and as the focal point of your interior design. If you're willing to put the time and money into constructing and maintaining one, an atrium can provide you with years of enjoyment.
"We all want to embellish sometimes. Pick your non-negotiables, items, specifications or finishes that are 'must-haves'.

Budget for these first and design around them.

Brushed Brass tapware is still a big hit, but can be quite expensive in comparison to standard chrome. By selecting brushed brass and including it in your budget it then gives you a design piece to work around.

You can include these tones and textures in other areas of your home in cost effective ways – think lighting, throws, furnishings or prints!

They all make a big design impact and tell a story about your home".

David Hopwood
Add a water feature
While adding water to your interior design may seem unique, it can provide several benefits. Not only does it add a touch of Nature to your space, but it can also help to create a more relaxing and calming atmosphere.
Here are a few ways you can use water in your next interior design project:
Fountains
Fountains are an excellent method to add the sound of flowing water to your area. You may use them inside or outside, and they come in various designs to complement any style.
Waterfalls
Waterfalls provide the look of moving water and like fountains, they also contribute to stabilising the temperature in the space. They're ideal for setting a focal point in any space and can be used in both residential and commercial settings.
Pools
Pools are another great way to add water to your interior design. Indoor pools can provide a relaxing oasis in your home, while you can use outdoor pools to create a luxurious backyard retreat.
Aquariums
Aquariums are a classic way to add water to your home interior design décor. Adding them to your homes is an excellent way to add some extra life to your décor.
Reference Sources:
[1] Antoni Gaudí's https://en.wikipedia.org/wiki/Antoni_Gaud%C3%AD
[2] Erich Seligmann Fromm https://en.wikipedia.org/wiki/Erich_Fromm
[3] The Economics of Biophilia" Why designing with nature in mind makes financial sense. https://www.terrapinbrightgreen.com/report/economics-of-biophilia/
[4] Vitruvius (/vɪˈtruːviəs/; c. 80–70 BC – after c. 15 BC) was a Roman architect and engineer during the 1st century BC, known for his multi-volume work entitled De architecture. He originated the idea that all buildings should have three attributes: firmitas, utilitas, and venustas ("strength", "utility", and "beauty"). These principles were later widely adopted in Roman architecture. His discussion of perfect proportion in architecture and the human body led to the famous Renaissance drawing of the Vitruvian Man by Leonardo da Vinci. https://en.wikipedia.org/wiki/Vitruvius