2022 Interior Design Trends; Hamptons vs Palm Springs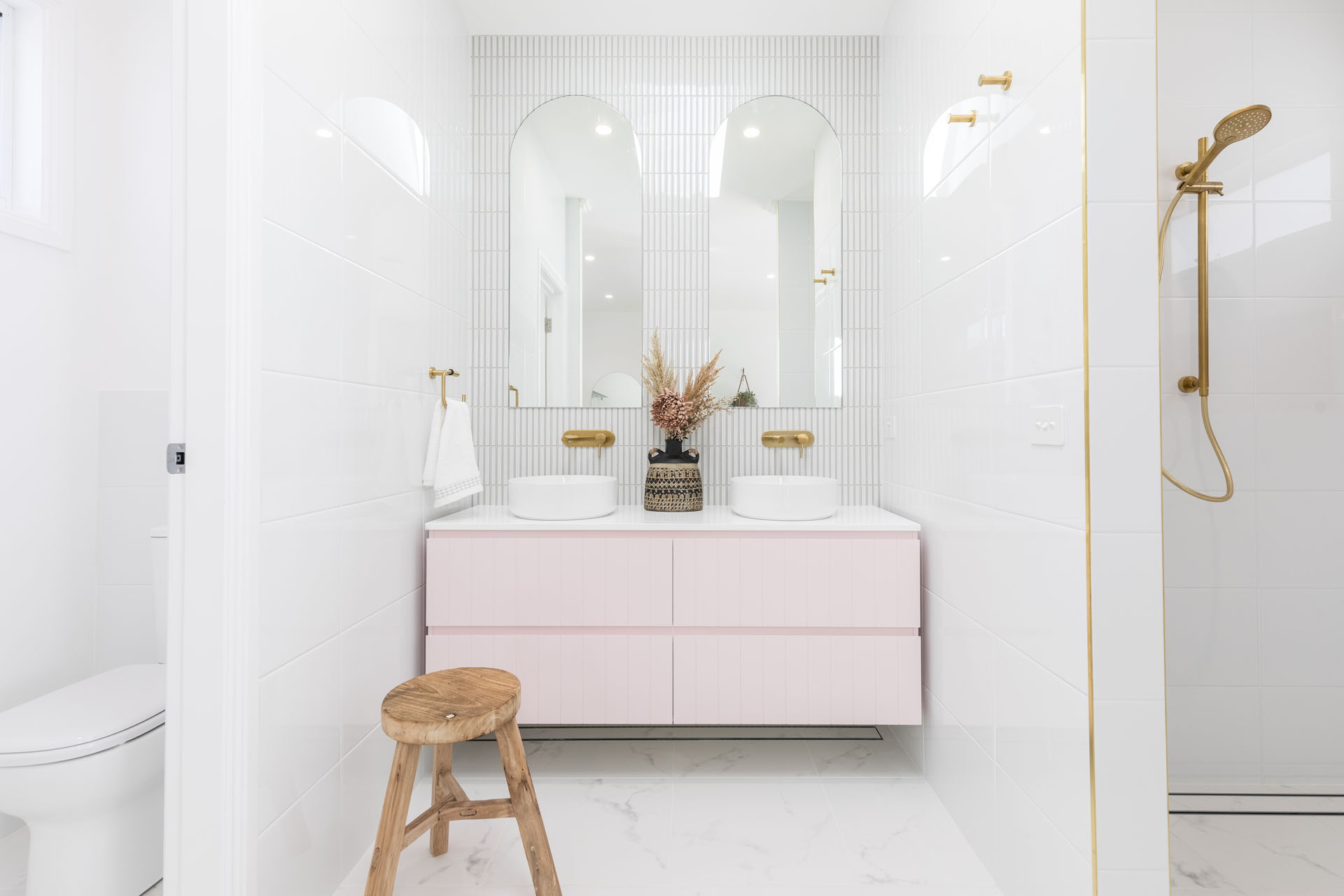 Are you looking to build your new home but can't decide between the Hamptons and Palm Springs interior design trends? Our expert in-house interior designer has broken down exactly what you need to know to help you find the design style that suits you and your lifestyle.
What you need to consider when building a Hamptons home
A 'Hamptons' home is all about crisp whites, timber accents, natural light and fibres, bright interior and breezy blues. Think luxury and sophisticated all in one. Take into consideration that this involves minimalistic but a rather 'expensive look'.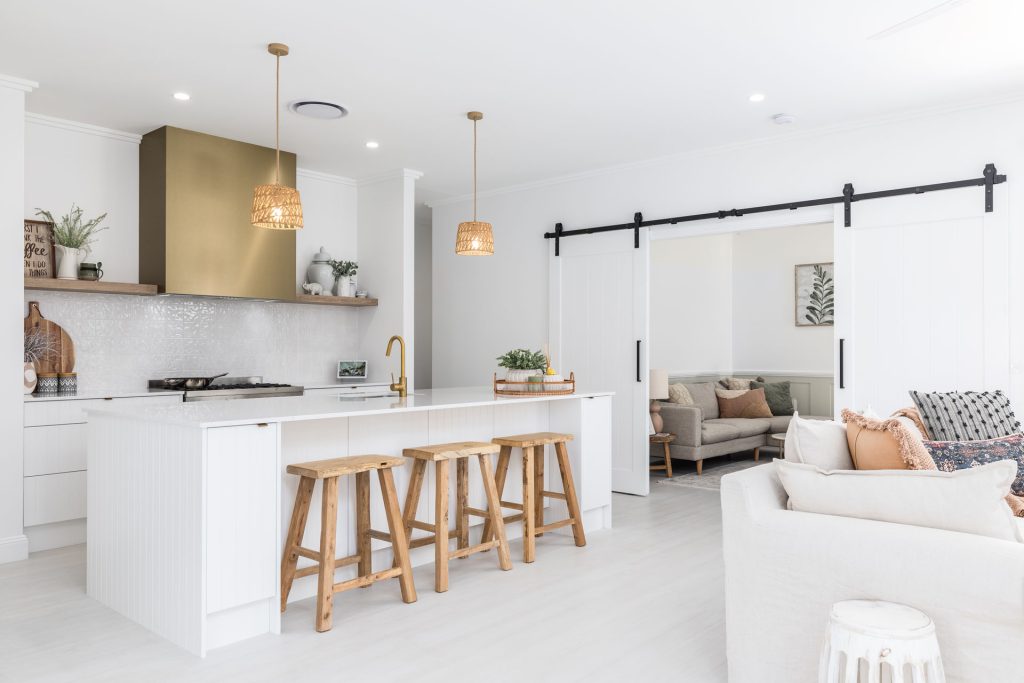 What you should to consider when building a Palm Springs home
'Palm Springs' is one of this year's biggest design trends. Some tips may be to stay single storey, keep the roof low, incorporate breeze blocks, landscape design is also vital in achieving the palm springs look, let the outside in with big windows and aim for a minimalist look with a pop of colour. Take into consideration that this style best suits a dry, desertlike climate, much like how the Coffs Coast climate can feel year round.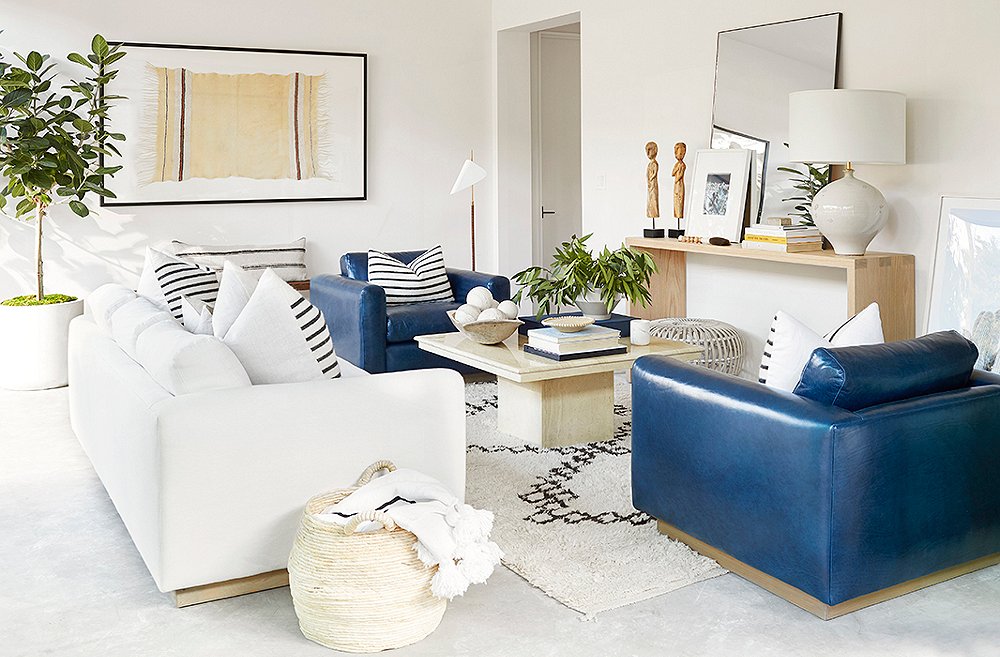 What is the most popular style for recent builds?
Recently amongst our builds here at Brian Hopwood Homes, the most popular style would have to be either 'The Hamptons' or a more 'Coastal' look. Since we had opened our recent display home, the Hamptons style had become very popular amongst our clients. Through 2021, people have been aiming for a more 'timeless' and modern look that feels comfortable in their home. 

Our top selection tips for 2022's top interior design trends
How to achieve the Palm Springs design aesthetic
Some top interior design selection tips for Palm Springs would be to embrace anything natural, whether this be natural light, natural/earthy tones and textures and our natural climate. Palm Springs is known for its clean minimalistic design aesthetic but to add its 'wow' factor, a brightly coloured door is welcomed. Palm springs focus on a rather neutral colour palette while incorporating an 'Earthy' and raw look, for instance a variety of yellows, greens, browns, etc. Breeze bocks, raked ceilings, floor-to-ceiling high windows, cactus gardens are all important in gaining that palm springs look.
The Hamptons style interior design tips
The hamptons style focuses its interior on being bright, fresh, whitewashed and airy with a touch of a 'coastal' vibe, ideally making you feel relaxed the moment you walk through that beautiful panel or barn style door. Whites, yellows, blues and neutrals are all common amongst Hampton style interiors. Hamptons favour the more natural fabrics and materials for furniture and decoration whilst also keeping focus on texture within the home itself, such as stone or timber.
What you should know before hiring an interior designer
Our advice is to have a palette and design in mind! Whilst it's great to employ the services of an interior designer, this may complicate the process, or take away your personal style. Our three stage selection process puts you in front of the professionals, from kitchen designers to electricians, flooring experts to the ongoing support from your selection consultant. Compile all of this into your homeowners app and desktop portal to see your selections 24/7!

Are you looking to build your very own Hamptons or Palm Springs style home?
It's never been easier to get started building your new home. Our friendly team is on hand, ready to assist and guide through the process to find and build your ultimate dream home. Get started making your dreams a reality. Call us on (02) 6650 0200 today to get started!