Our Display Homes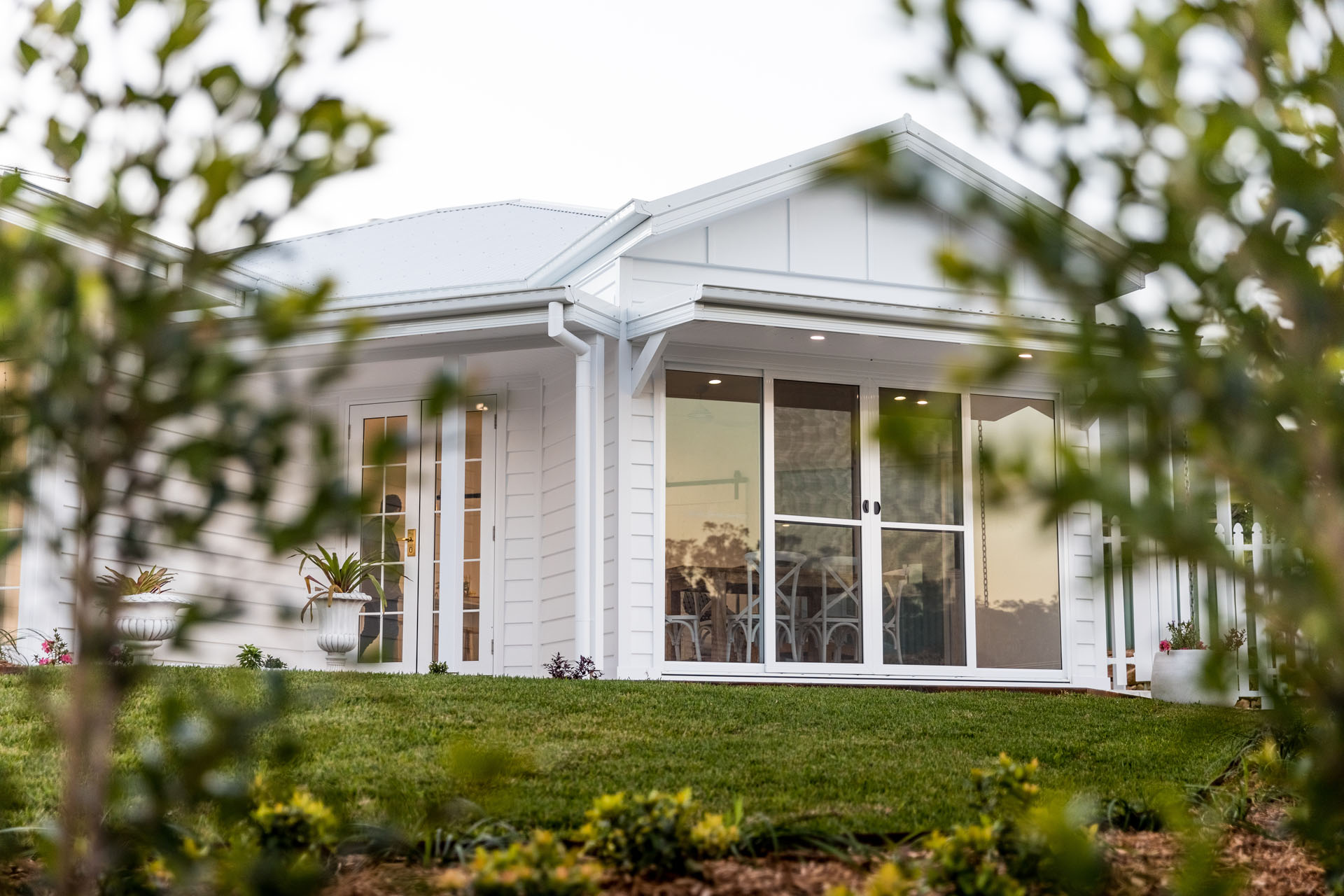 Moonee Beach Display Home
Our Moonee Beach Display Home is now open!
51 Moonee Creek Drive, Moonee Beach NSW 2450
A Palm Springs-inspired double-story home also features a detached 2 bedroom granny flat on site! We're seeing lots of homeowners opt for a granny flat inclusion lately; a great way to make some money from your property or house those extra family members.
Internally, you're going to see some big wow design features! We're loving the 70s interior aesthetic for this new display; lots of colours, natural textures and tropical accents.
To read more and download the Moonee Beach display home floorplans click here.
To read more and download the Moonee Beach Granny Flat floorplans click here.
Opening Times:
Thursday & Friday 10am – 2pm
Saturday & Sunday 10am – 1pm
Or, By appointment here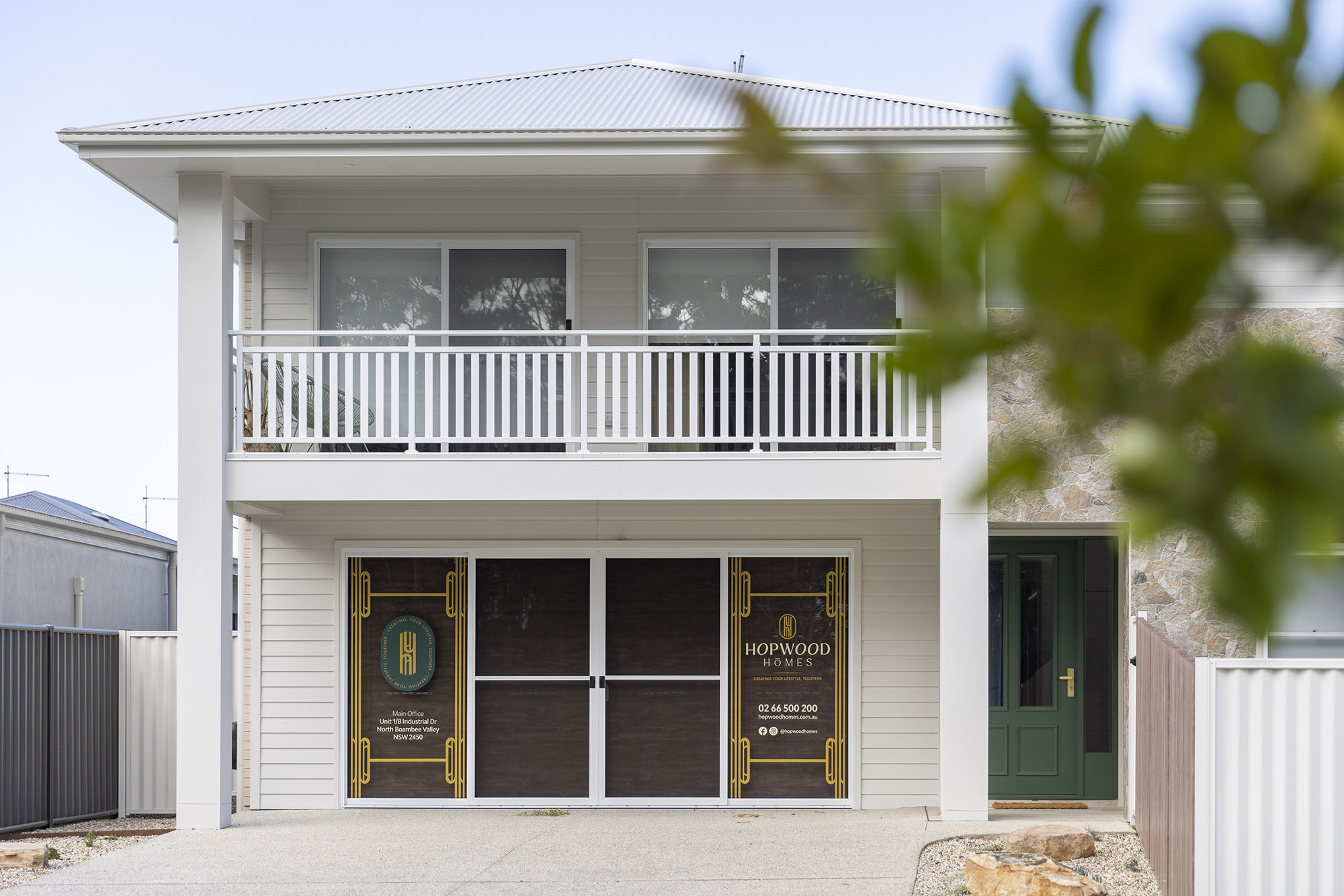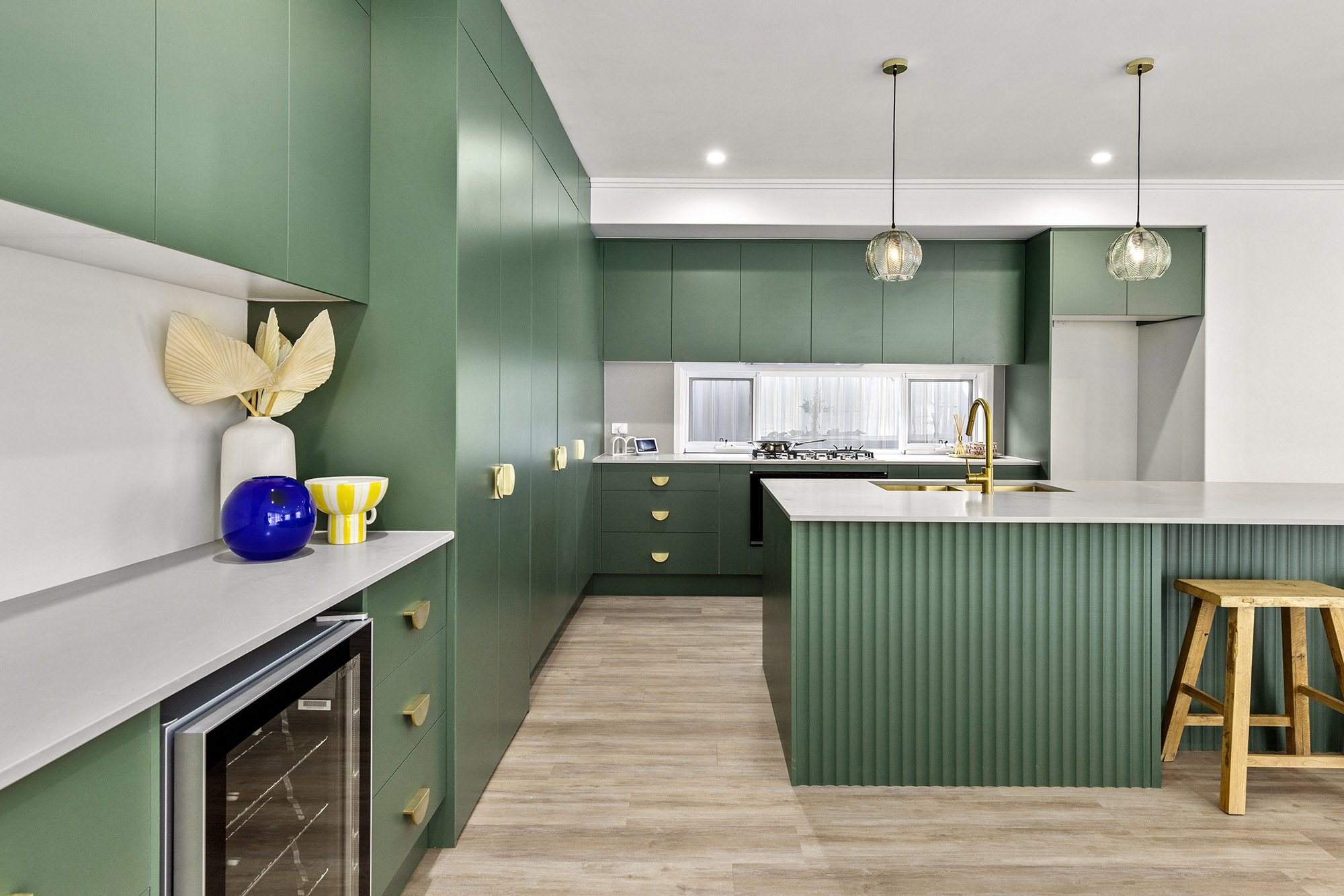 Former Display Home at Sawtell Commons
Our beloved Sawtell Commons display home has served us well and we are pleased to announce that it was sold to a very happy homeowner in 2022! Please keep updated with our brand new display home project, currently being built in Moonee Beach, NSW.
The Sawtell Commons display featured four-bedroom, two-bathrooms and celebrated coastal lifestyle & is inspired by the hugely popular Hampton's movement with David and the team aiming to ensure an authentic and liveable feeling is given to those walking through the doors.
It combines the four things Hopwood Homes is known for: quality workmanship, design flexibility, excellent products and utilising local trades and suppliers, topped off with that unwavering Hopwood Homes detail and attention. The external façade was designed to respect the surroundings with the layout taking advantage of the north-east aspect, flooding the home with light.
As a company, we are constantly reminded of how proud we are of the relationships and service we have with our clients, trades and suppliers! When you build a display home to showcase all aspects of a home build – it is a blessing to work with such professional people. This also extends to our past clients over the years. It wasn't uncommon for past clients to drop by the Sawtell Commons display home to take a look and talk about the home we created with them years ago! This is the kind of connection that makes us proud of what we do.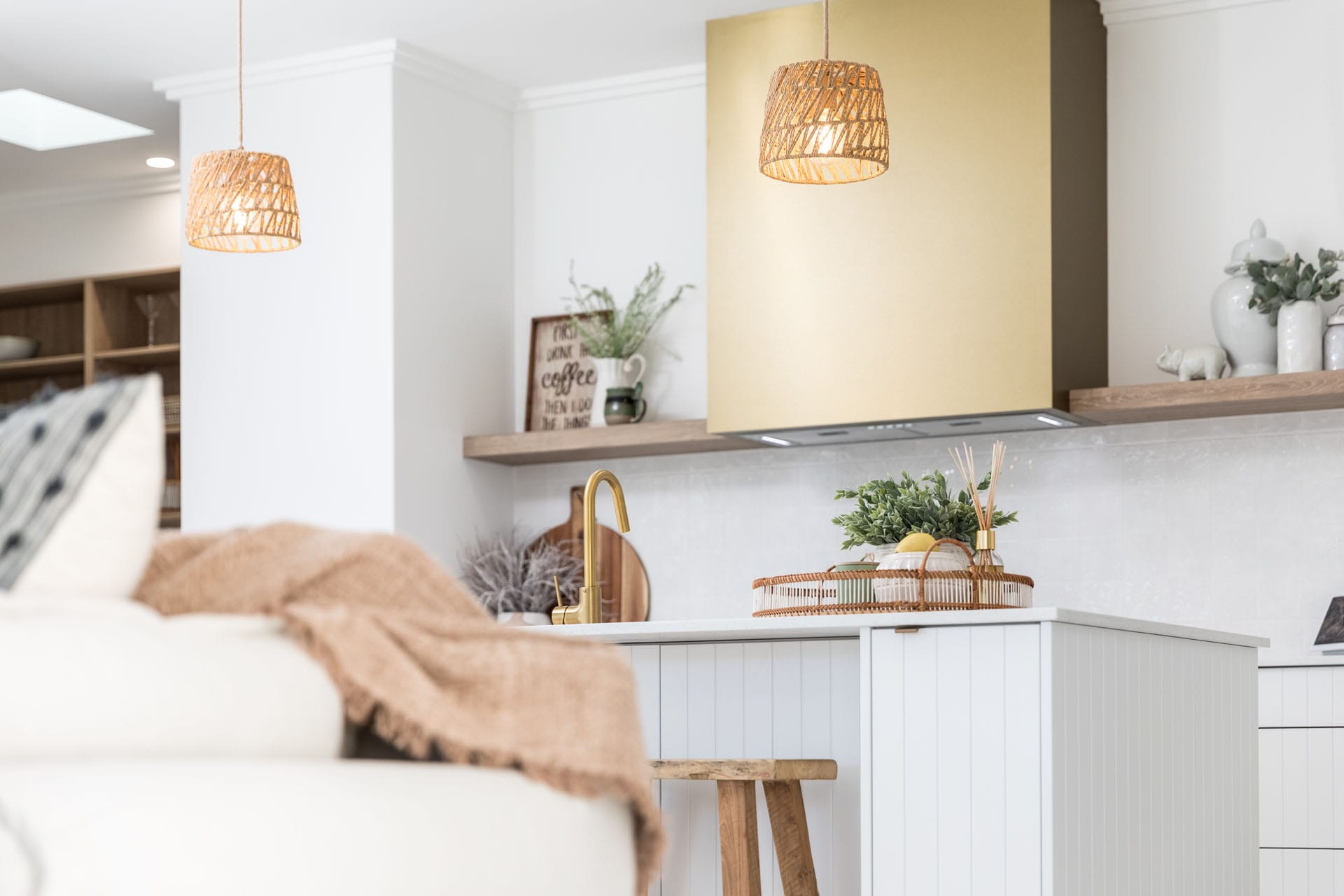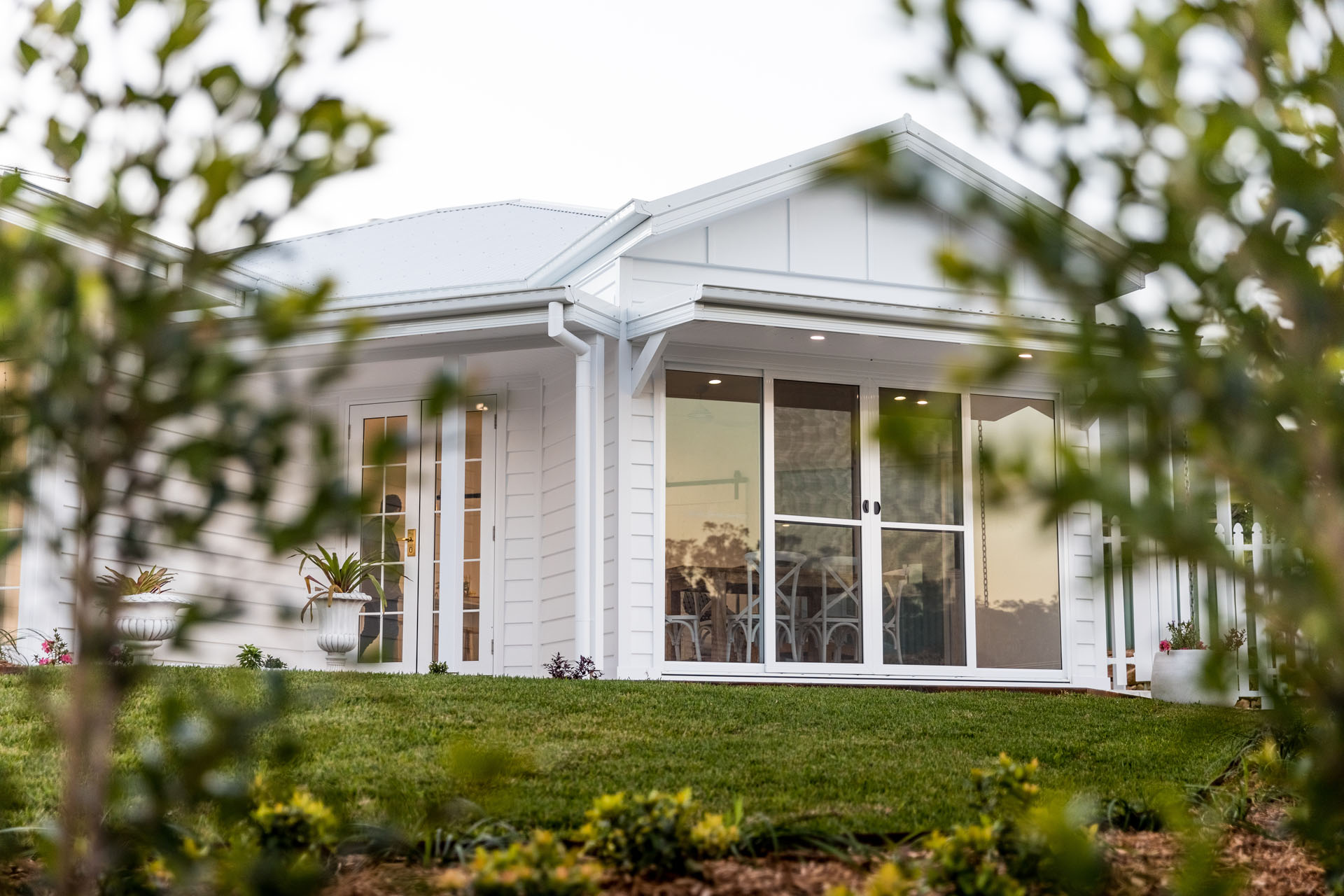 Visit our latest display homes today!
If you want to learn more about our display homes, or drop by for a visit please complete the enquiry form and someone from our team will be in contact within 24 hours. Alternatively, you can give a building and design consultant a call on (02) 6650 0200 or see more contact details on the contact page.